LIVE and LIVE-STREAMED
Handel Messiah, Part 1
Scene 1: "Isaiah's prophecy of salvation"
Scene 2: "The prophecy of the coming of Messiah
Scene 3: "The prophecy of the Virgin Birth"
Scene 4: "The appearance of the Angels to the Shepherds"
Scene 5: "Christ's redemptive miracles on earth"
Koor Singers and Players
Miriam Allan, soprano
Helen Charlston, mezzo-soprano
Jeremy Budd, tenor
Dingle Yandell, bass
Simon Capet, conductor
Saint John's Smith Square
11th December 2020
7:30 (GMT) | 2:30 (EST) | 11:30 (PST)
---
Due to COVID-19 restrictions, performances may only be one hour in length.

Koor Singers and Players present Part One of Handel's Messiah, recounting the prophecy and nativity of Christ's birth.

What would Christmas be without 'Ev'ry Valley', 'And the Glory', 'O thou that tellest' and 'For Unto Us a Child is Born'. And don't worry, there will be a rousing rendition of 'Hallelujah' as well.
---
If you are in London join us at
Saint John's Smith Square.
A limited number of tickets are available at £25 each.
You can purchase tickets from the Saint John's Smith Square box office here:
---
Join us from the comfort of your own home
If you are unable to join us at Saint John's Smith Square, don't worry. We are live-streaming the concert.
Access to the live-stream costs £15 (plus £1.75 booking fee) per household
---
Performer's Biographies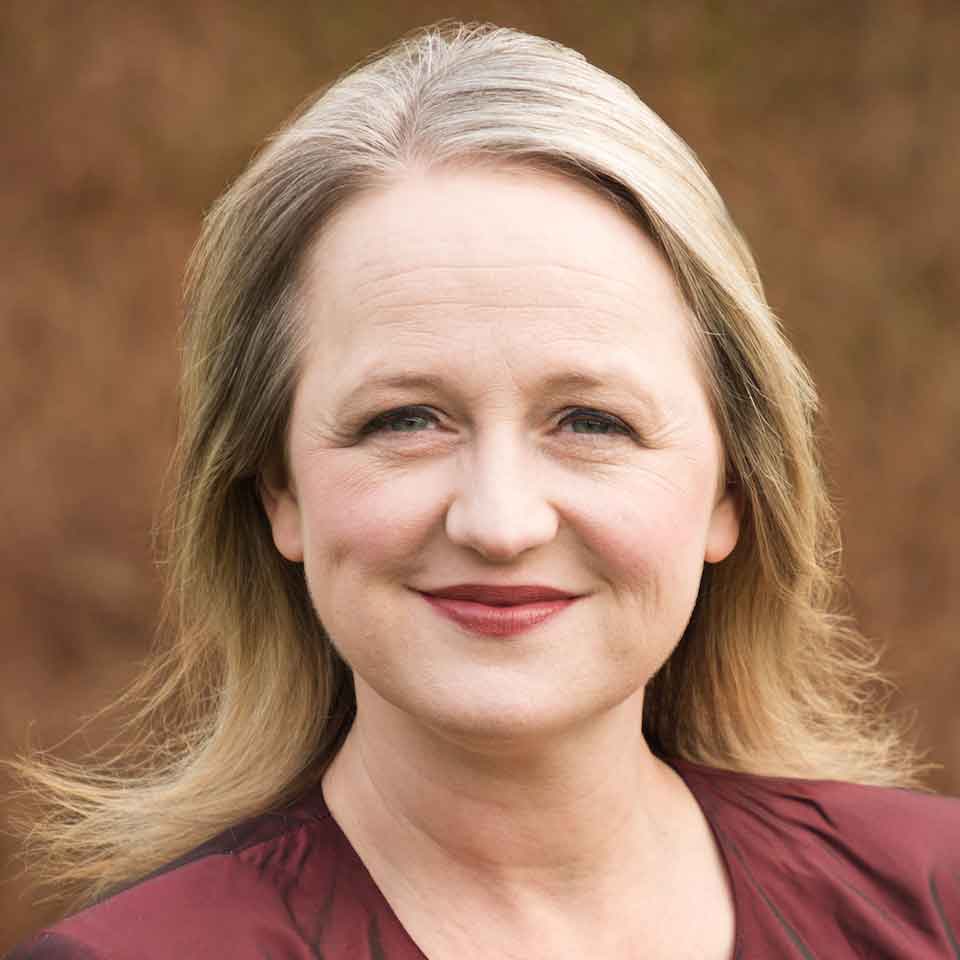 The "sublime singing" (Gramophone) of Soprano Miriam Allan has been enjoyed across the world, from her native Australia, through Japan and Singapore, as well as at festivals throughout Europe and North America.
2019 saw her return to Australia as an artist in residence at the Newcastle Music Festival, sing Iphis (Handel Jeptha) at Trigonale Festival, perform as Emma Kirkby's guest during the latter's 70th birthday recital at the Wigmore Hall, and sing Handel and Corelli motets with Les Arts Florissants prior to continuing their cycle of Gesualdo Madrigals.
She performed Bach Cantatas for Christmas with David Bates' La Nuova Musica at London St John's, Smith Square and at the Wigmore Hall for "A French Affair" in early 2020.
Of her performance as Josabeth (Handel Athalia for Pinchgut Opera), the Sydney Morning Herald said: "Miriam Allan…. sang with ravishing sound, limpid elegance and precision, decorating lines with stylish ornamental arabesque".
Recently, she debuted with Sir Roger Norrington and the London Philharmonic Orchestra (Purcell Dido and Aeneas 2nd Woman) as well as Bach's St Matthew Passion at the Wigmore Hall with John Butt and the Dunedin Consort and her debut with Portland Baroque, performing Messiah.
Other recent highlights have included Bach cantatas at the BBC Proms, a recital of Dowland lute songs in Windsor Castle and performances with the Queensland Orchestra and Erin Helyard.
On the opera stage, she is a regular company soloist with Pinchgut Opera. For the Innsbruck Festival, she has sung Galatea and various roles in Fairy Queen for Glyndebourne Festival Opera, Opera Comique in Paris and the Brooklyn Academy of Music in New York. Other roles include Queen of the Night (Mozart Magic Flute) and Musica (Monteverdi Orfeo) and roles in Rameau Dardanus.
She has appeared alongside Sir John Eliot Gardiner and the English Baroque Soloists, Masaaki Suzuki and Bach Collegium Japan, Nicholas Collon and the Aurora Orchestra and Lars Ulrik Mortensen and Concerto Copenhagen as well as conductor William Christie, Stephen Layton and Laurence Cummings and orchestra including the BBC Philharmonic, Melbourne Symphony, Les Violins du Roy, Australian Chamber Orchestra, the Orchestra of the Age of Enlightenment and the Academy of Ancient Music.
Her discography includes the Gramophone award-winning series of Monteverdi Madrigals with Les Arts Florissants and Paul Agnew, as well as Mozart Requiem with Leipzig Kammerorchester, a recital of Handel and Purcell on ABC Classics and Pinchgut Opera's series of live recordings.
Despite the enforced performing break the pandemic has enforced on 2020, Miriam has been fortunate to perform with he Early Opera Company, Collegium Vocale Gent and continues her relationship with Les Arts Florissants, with who she'll sing a Vivaldi Gala at the Opera Garnier this Christmas.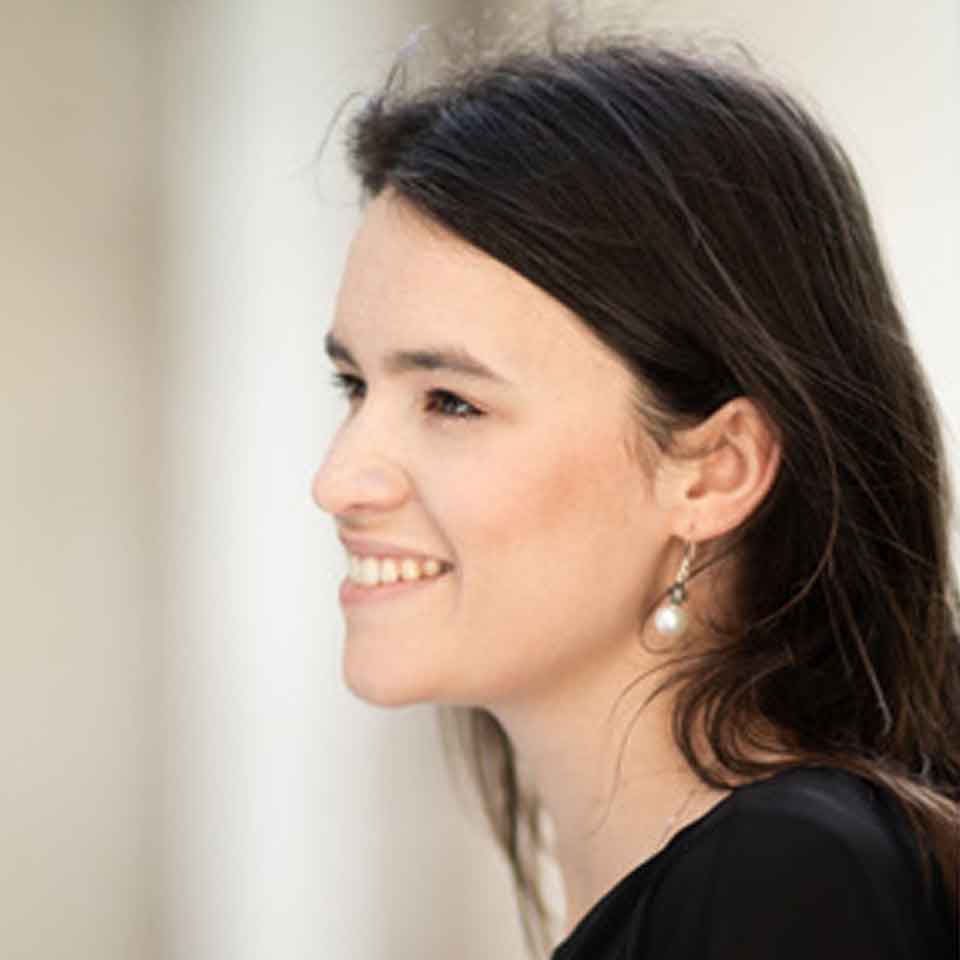 Acclaimed for her musical interpretation and "warmly distinctive tone" (The Telegraph), Helen Charlston won first prize in 2018 London Handel Singing Competition and was a finalist in the 2019 Grange Festival International Singing Competition.
She was a founder participant of the Rising Star of the Enlightenment programme, working alongside the Orchestra of the Age of Enlightenment as a soloist for two seasons; and is a member of Les Arts Florissants Young Artist Programme (Jardin des Voix) for 2021/22.
Helen is a City Music Foundation Artist. Recent highlights include solo recitals at the Wigmore Hall, Halle Handel Festival and Oxford Lieder Festival, and debuts with the Queensland Symphony Orchestra, Slovenia Philharmonic Orchestra, and the Academy of Ancient Music.
Helen's Isolation Songbook, a collection of 15 songs by 15 different composers, was commissioned and premiered during the first UK lockdown in response to the coronavirus pandemic. The set will be released on Delphian Records in March 2021.
Often heard on BBC Radio 3 in live concert relays, Helen features on recordings of Bach B Minor Mass (Orchestra of the Age of Enlightenment/Trinity College Choir), and Bach Actus Tragicus & Himmelskönig sei willkommen (Amici Voices/Amici Baroque Players), both available from Hyperion. The "mesmerising delivery" of her aria in BWV 182 on the Amici Voices CD was singled out by Gramophone Magazine as the highlight of the recording.
Upcoming releases include John Eccles Semele (Juno) with Cambridge Handel Opera Company and the Academy of Ancient Music, and Vivaldi arias with London Handel Players.
Helen began singing as chorister and head chorister of the St Albans Abbey Girls Choir. She then studied music at Trinity College, Cambridge where she held a choral scholarship for four years and was a scholar on the Pembroke College Lieder Scheme, led by pianist Joseph Middleton.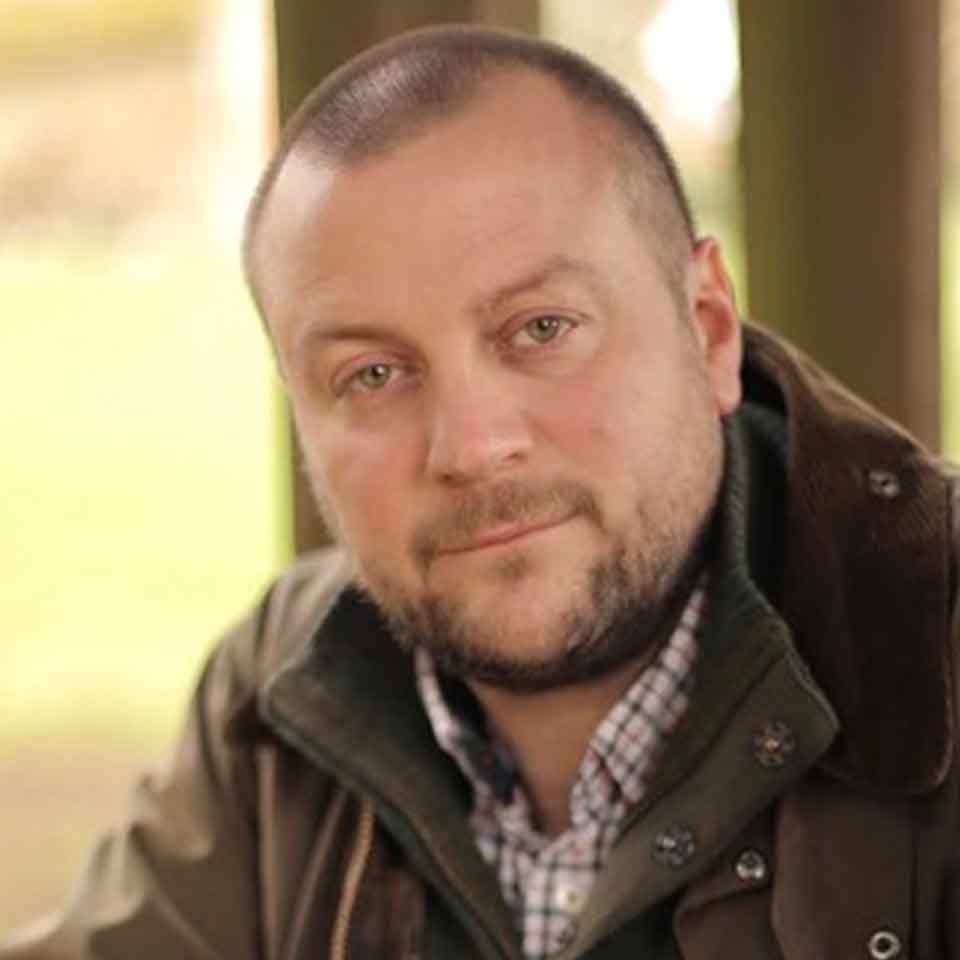 Born in Hertfordshire, Jeremy started out as a Chorister at St Paul's Cathedral in London before going on to study at the Royal Academy of Music. Since finishing his studies, he has been a much in-demand soloist on the concert platform particularly for his Baroque repertoire.
Jeremy has worked with many of the foremost conductors in the this field including Sir John Eliot Gardiner. Harry Christophers CBE, Masaaki Suzuki, Sir Roger Norrington, Sir Charles Mackerras, Paul McCreesh, John Butt, Bernard Labadie and Jeffrey Skidmore.
Notable performances have included a tour of Monteverdi's Vespers of 1610 with Harry Christophers and The Sixteen. a tour of the USA with Tenebrae and Nigel Short performing Joby Talbot's Path of Miracles, an abridged performance of Bach's St Matthew Passion in collaboration with Streetwise Opera and The Sixteen, the Evangelist in Bach's St Matthew Passion with Paul McCreesh and the Gabrieli Consort, Monteverdi's Madrigals with Jonathan Cohen and Arcangelo in Saffron Hall, Purcell's Fairy Queen and King Arthur with Paul McCreesh and also a programme of Purcell's Odes in the Wigmore Hall.
Recently Jeremy has also performed Gibbons' Verse Anthems with Fretwork and toured Bach's Christmas Oratorio with Masaaki Suzuki and the Orchestra of the Age of Enlightenment.
Future engagements include trips to the USA with Harry Christophers and the Handel and Haydn Society, performances in the Wigmore Hall with Nigel Short and Tenebrae, a tour of The Christmas Story with Jonathan Cohen and Arcangelo and appearances with David Clegg and Aurum Vocale.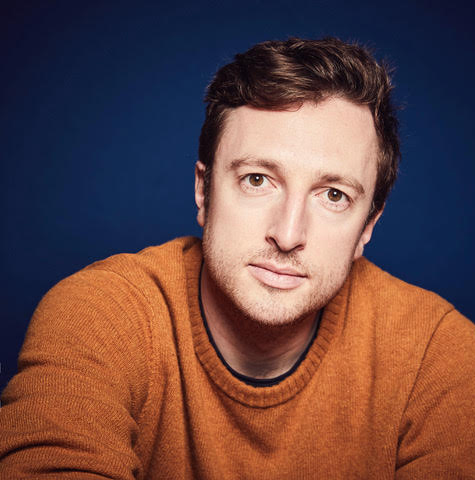 British bass-baritone Dingle Yandell studied at the Guildhall School of Music and Drama and the National Opera Studio. He was one of the" Rising Stars" of the Orchestra of the Age of Enlightenment in the 2017-19 seasons and is a recipient of a Sybil Tutti Opera Award administered by Help Musicians UK.
In the 2020-21 season he makes his Glyndebourne Festival debut as Speaker of the Temple in Die Zauberflote, and also sings Handel's Messiah at the Royal Albert Hall. In the 2019-20 season, he returned to Scottish Opera (Angelotti Tosca and Snug A Midsummer Night's Dream).
Other recent operatic engagements have included his role debut as Fafner in Das Rheingold for Grimeborn, Sarastro and Speaker in Die Zauberflote, Count Ceprano and cover Sparafucile in Rigoletto and Imigration Officer in Flight (all for Scottish Opera), The Doctor in Pelleas et Melisande for Garsington Opera, Seneca in L'Incoronazione di Poppea for Bach Collegium Japan, Putone in Monteverdi's L'Orfeo for L'Arpeggiata and The Cold Genius and Aeolus in King Arthur for the Gabrieli Consort.
Equally in demand on the concert platform his recent performances include St Matthew Passion at the Valetta International Baroque Festival, Israel In Egypt with William Christie at the BBC Proms, The Creation conducted by Adam Fischer, Harmoniemesse conducted by Andras Schiff and the world premiere of Sally Beamish's The Judas Passion.
He sings regularly with the Early Opera Company, La Nuova Musica, Arcangelo, Holland Baroque, and Les Inventions and is a soloist in the Orchestra of the Age of Enlightenment's Bach, the Universe and Everything series at Kings Place. He also appears as a soloist on L'Arpeggiata's recording Himmelsmusik.
His concert repertoire includes B Minor Mass (Cadogan Hall); Christmas Oratorio (Tokyo), Vaughan Williams Serenade to Music (RFH, conducted by John Wilson), Purcell O Sing Unto the Lord (Gabrieli Consort), Beethoven Symphony No 9, Handel Theodora, Rossini Stabat Mater and Verdi Requiem.
Dingle was a founder member of the award-winning British vocal ensemble Voces8, with whom he toured internationally for ten years. He is has also appeared regularly on BBC Radio, Classic FM and MPR and made many recordings with Voces8 for Signum Records and Decca Classics.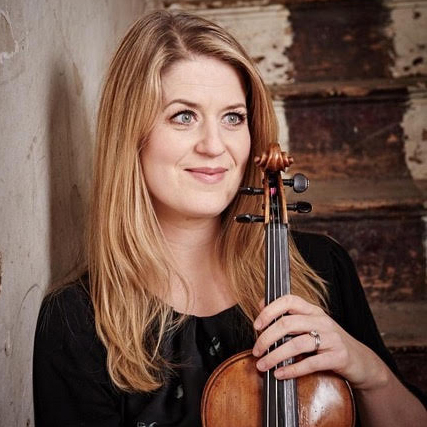 Born in Cork, Sarah Sexton enjoys a versatile career as chamber musician, orchestral player and session musician on both baroque and modern violin.
Sarah was awarded a scholarship to the Royal Academy of Music in London where she studied with Erich Gruenberg, Lydia Mordkovich and Simon Standage.
As a student, she became the first Irish person to lead the European Union Youth Orchestra in 2001, when she led the orchestra under Sir Colin Davis and Paavo Jarvi.
Sarah has been invited to perform as guest leader of the RTE National Symphony and Concert Orchestras, the Scottish Chamber Orchestra, Camerata Ireland, Classical Opera Company, Dunedin Consort, the Orchestra of the Age of Enlightenment and is currently the leader of the Orchestra of the Sixteen.
Chamber music has always been a huge part of Sarah's musical life. As a founder member, she toured internationally with the Callino Quartet for almost two decades until 2017. She enjoyed collaborations with diverse artists including John Abercrombie, Arcade Fire, the Kronos Quartet, Kurtàg, Vasks and Aleksandra Vrebalov.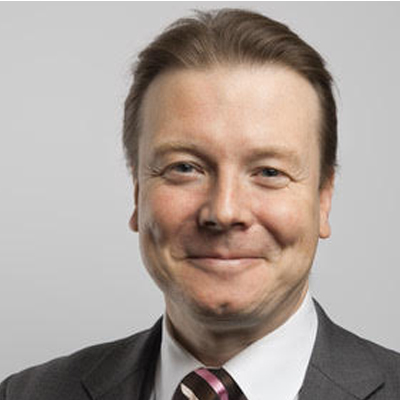 David Clegg began his singing career when he won the title of Choirboy of the Year in 1983. Educated at Winchester College and New College, Oxford, he completed his studies on the opera course at the Guildhall School of Music and Drama.
Over the past 25 years he has run a busy career both as a soloist and a consort singer and has sung with many of the best known ensembles in the country including The Sixteen, The Monteverdi Choir, The Gabrieli Consort, Tenebrae, The Academy of Ancient Music, The English Concert, The King's Consort, The Dunedin Consort, The BBC Singers and The Cardinall's Musick.
With these ensembles he has made many recordings and toured the world extensively, performing at some of the most treasured festivals such as the BBC Proms, Edinburgh, Salzburg and Mostly Mozart in New York.
He has appeared at prestigious venues such as the Sydney Opera House, the ROH Covent Garden, the Lincoln Centre, the Berlin Philharmonie, the Hamburg Elpharmonie, Suntori Hall in Japan. the Megaron in Greece and the Wigmore Hall in London.
As well as working with many period ensembles, he has appeared as a soloist with modern orchestras such as the English Chamber Orchestra, the London Mozart Players, the Scottish Ensemble and the Orchestra of the Birmingham Royal Ballet.
Alongside his performing career he runs a successful management business providing singers and instrumentalists for an increasing number of ensembles for performances and recordings.
He holds several positions including Artist Manager of Koor Singers and Players, Head of Artistic Personnel and Casting for Arcangelo, Choral Manager of the Gabrieli Consort, Vocal Advisor to the Orchestra of the Age of Enlightenment and Artistic Advisor to ORA amongst others. He is also a proud trustee of La Nuova Musica.
With these jobs and other he has worked closely with a huge number of eminent conductors, including Sir Simon Rattle, Sir Mark Elder, Sir Charles Mackerras, Sir Roger Norrington, Marin Alsop, Emmanuelle Haim, Masaaki Suzuki, William Christie, Paul McCreesh, John Butt, Andreas Schiff, Trevor Pinnock, Laurence Cummings, Jonathan Cohen, Christian Curnyn and David Bates.
He has also worked in collaboration with artists such as Voces8, Nigel Kennedy and Gareth Malone. As well as being a guest conductor for ORA Singers and the Choir of the Age of Enlightenment in recent seasons he conducts his own ensemble "Aurum Vocale" with whom he enjoys making music with friends and colleagues. They were the chosen choir for the VJ event celebrations shown live on BBC1 earlier this summer.
He lives in Tonbridge with his partner Emily and their two year old daughter Ella.