Click the following link which will take you to the NKODA/Koor sign-up page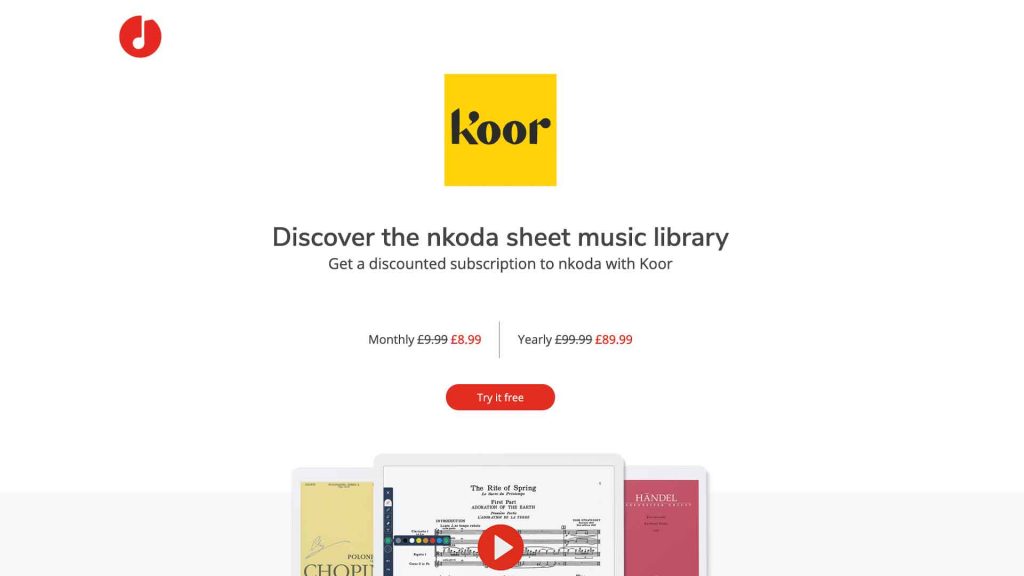 Click on the 'Try it for Free' button. You can have a 14-day free trial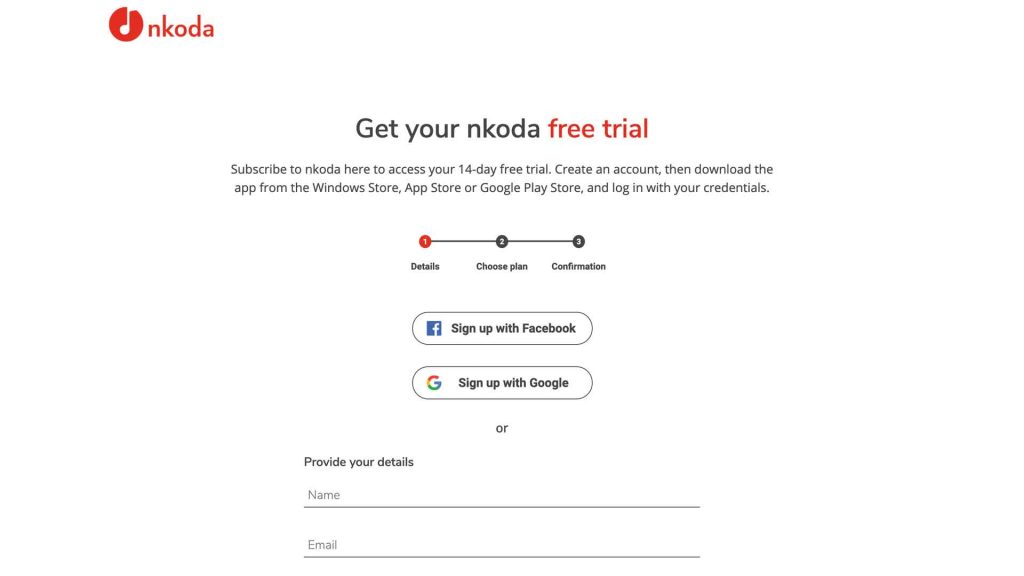 On the 'Get your nkoda free trial page' there are three ways to sign up.
Facebook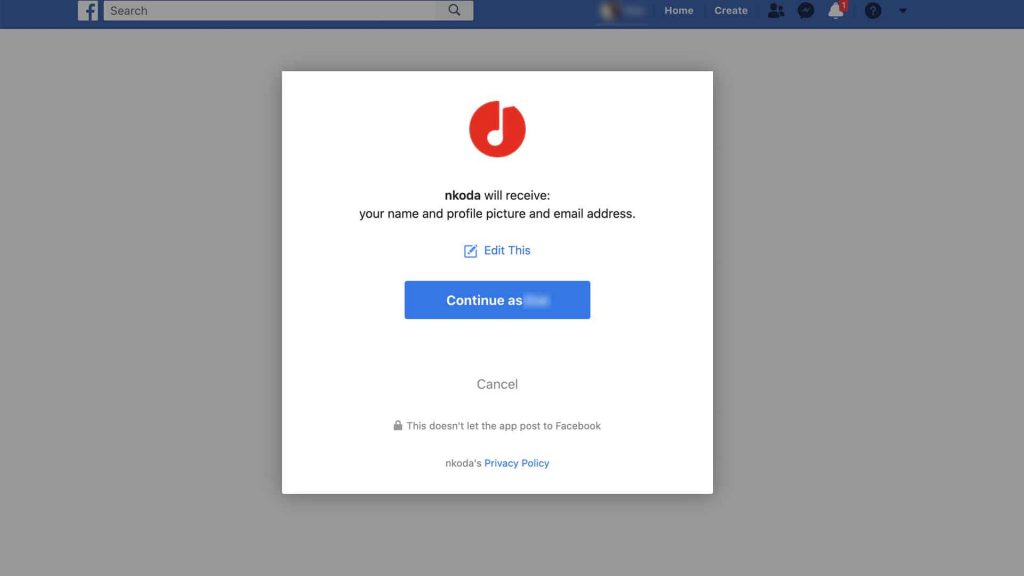 If you click on 'Sign-up with Facebook' you will be taken to a page that will ask permission to link NKODA and Facebook. If you are not signed into Facebook, you will be asked to sign in.
2. Google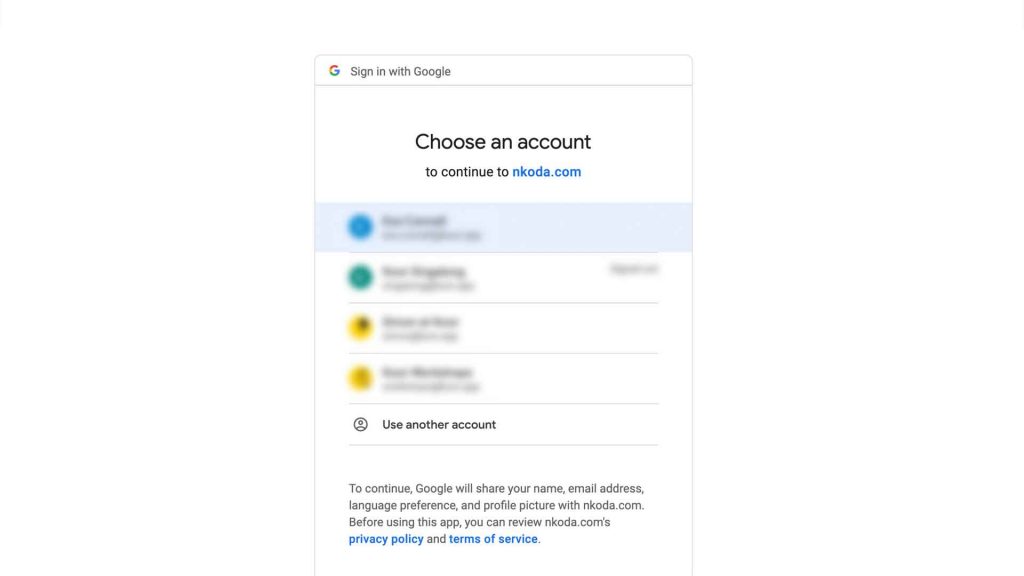 If you click on 'Sign up with Google' you'll be taken to a page that will ask you to select which Google account you want to link to NKODA.
3. Provide your details. Type in your name, email and create a password.
Whichever signup method you choose, don't forget to agree to the terms and conditions.
The next screen is where you select your plan.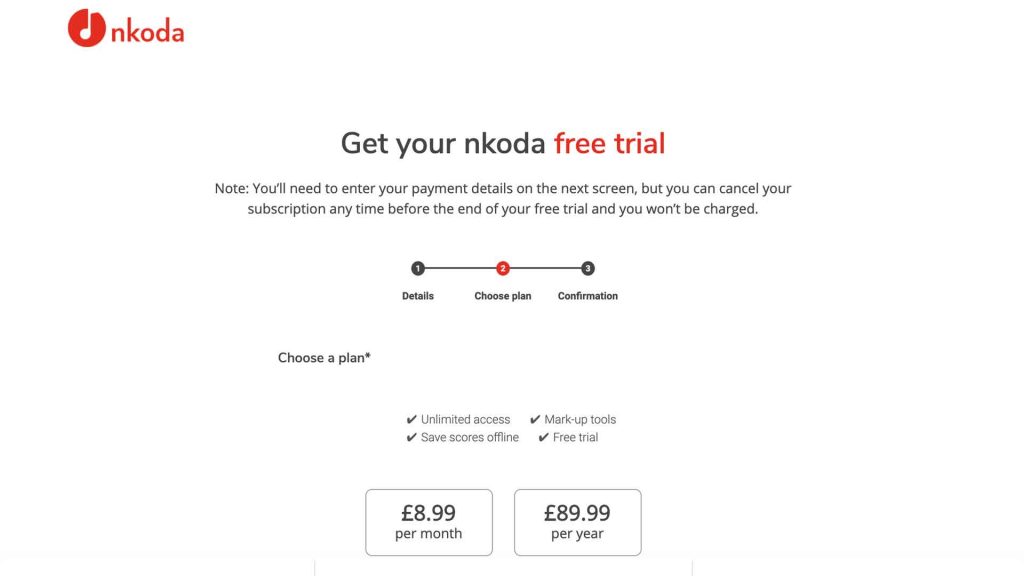 Your options are £8.99 per month on a rolling basis which you can cancel at any time. Or, £89.99 for a year. The annual plan works out at twelve months for the price of ten.
To get two-weeks free, you will need to select a plan. The paid plan will start after 14 days unless you cancel it. Click here for information on how to cancel your account.
Click on the plan you want. You'll then be asked for your credit card information.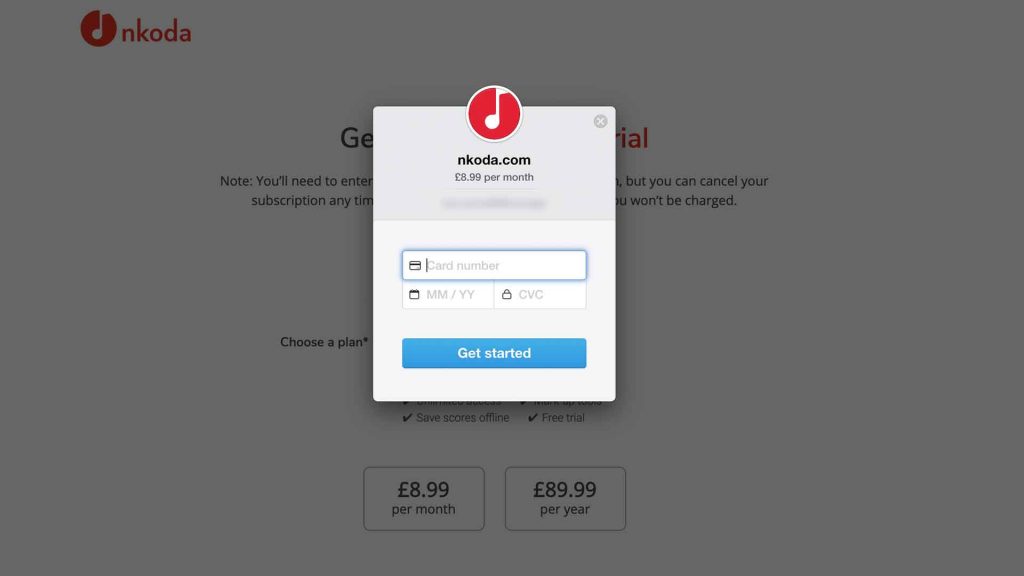 Once you've put in your credit card details and clicked 'Get started', you'll see a confirmation page.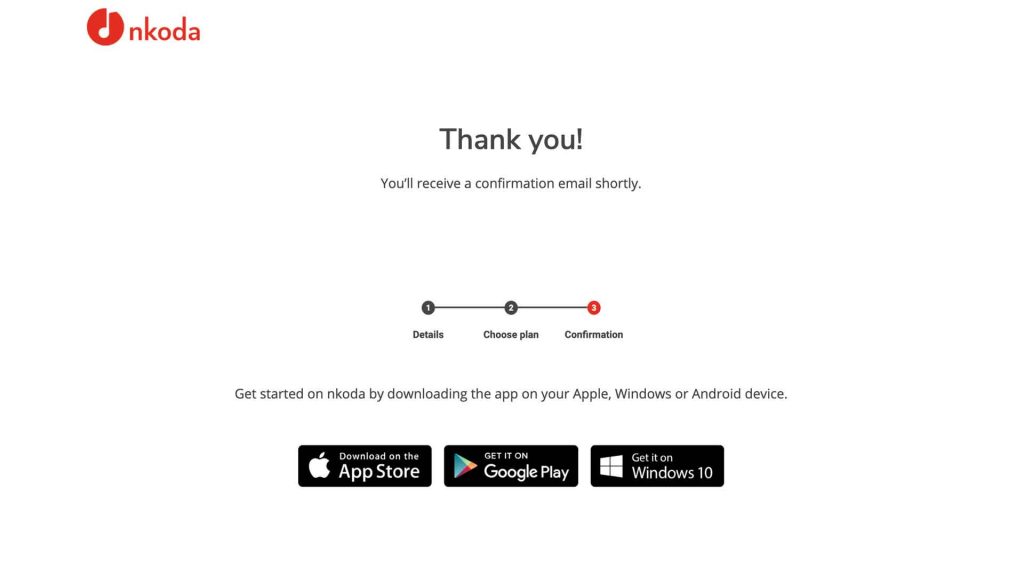 You'll also receive a welcome email, check your spam folder if you don't see it in your inbox.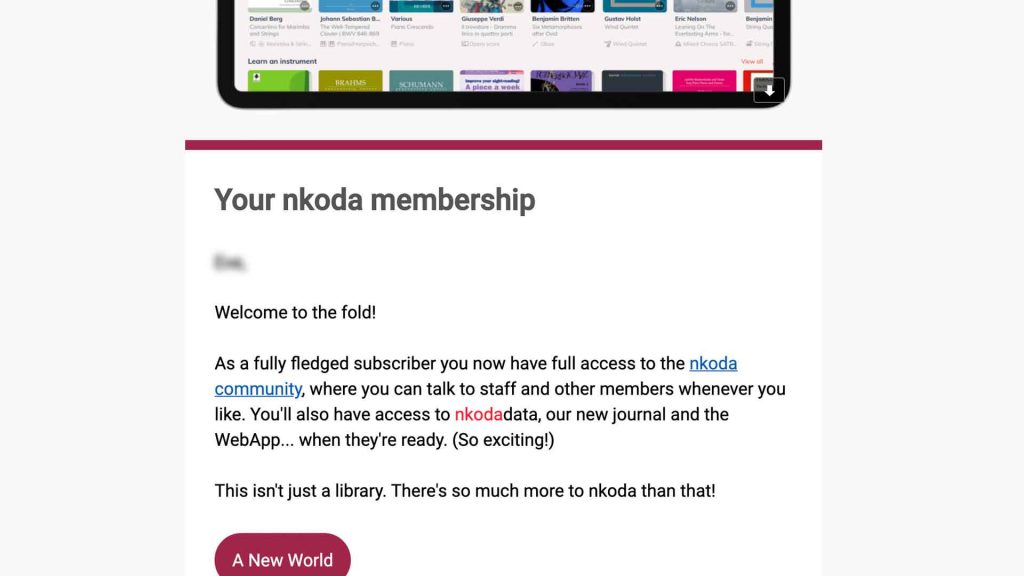 You now have an NKODA account. The next step is to download the app onto the computer or tablet you want to use for reading the music.
You can install the app on the following devices:
Apple: iPhones, iPads, Mac desktops
For the IOS devices such as ipad or iphone click here
Android: Phones, Tablets
For the the Google Play store click here
Windows: Windows desktops (running Windows 10)
For Windows desktop click here
Once you have download the app, launch it.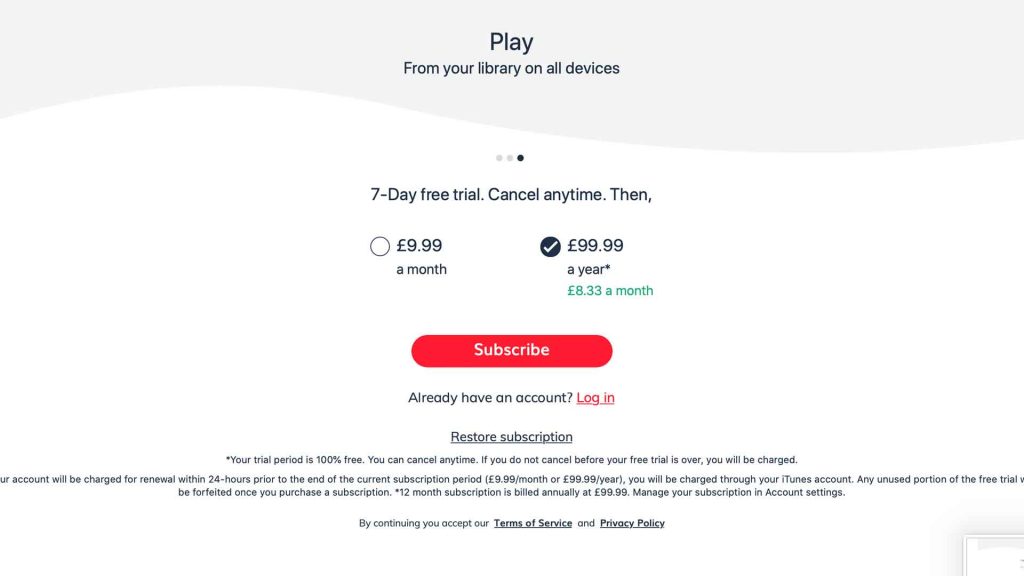 You may see a page that asks you to subscribe or 'Create your nkoda account'. Ignore this; you have already subscribed and created an account. Look on the page for a sentence that reads 'Already have an account? Log in'
Click on 'Log in'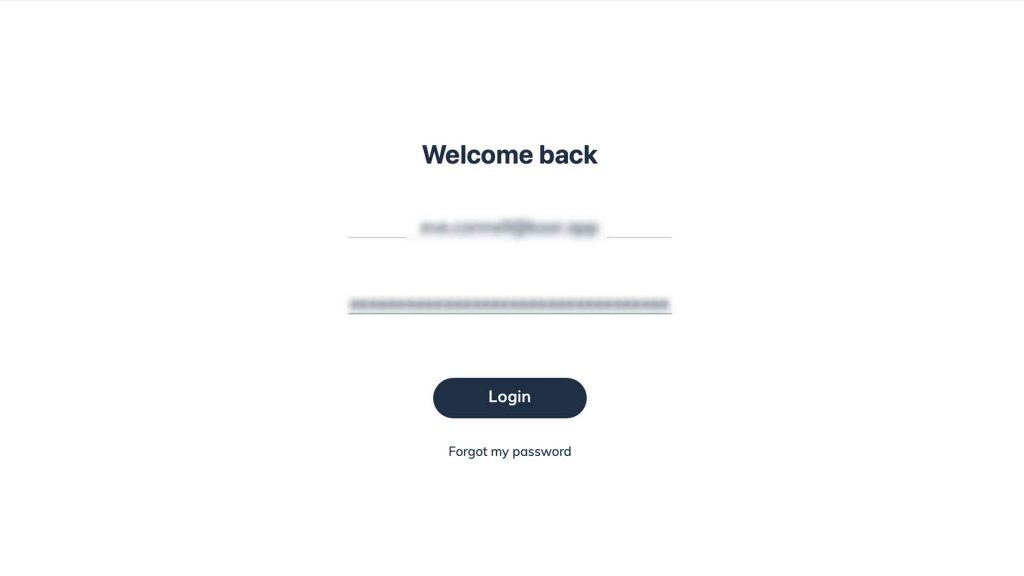 Enter your email address and password. Log in.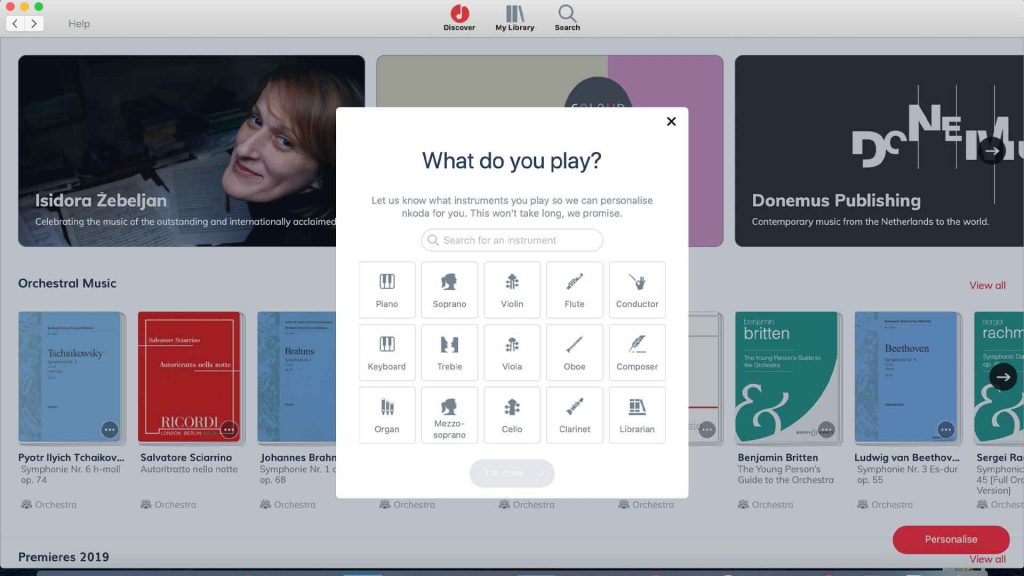 You should now be in NKODA.
For help on how to use NKODA visit https://www.nkoda.com/help/using-nkoda
For information on how to cancel your NKODA account, click here